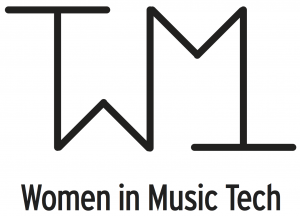 September 16, 2016 | v 1.0 |
1. Goals and principles
Women in Music Tech (WMT) is an organization which aims at (1) attracting more women into the Music Technology Program at Georgia Tech Center for Music Technology (GTCMT) to get closer to parity, and (2) providing both women and men with a safe and respectful environment at GTCMT. Here is a set of fundamental goals that should guide the organization in its actions:
Recruitment
Get more women recruited in the program at both grad and undergrad levels (in percentage of total students >15%), and ensure a sustainable growth.

Inform and connect with younger generations for future recruitment.
External communication
Communicate about GTCMT (especially to women).

Communicate about the issue of women's enrollment and our action.

Communicate about women's work in Music Technology.

Network with and build social capital around existing initiatives.
Internal communication
Communicate about women's work in Music Tech.

Promote the involvement of people, and inform them about the gender issue, a message which in turn can be spread to their family/close ones.
Create a safe space
Make sure no one is excluded because of their gender/sexual orientation.

Make sure that there is information about where to go in case of an issue.

Make sure to inform both students and faculty members about possible issues (especially unconscious reactions).
2. Contact information
You can contact us via the email address gtcmtwomen@gmail.com.
If you are in a delicate situation because of your gender or sexual orientation, please do not hesitate to contact Prof. Jason Freeman: jason.freeman@gatech.edu.